If you are looking for some Christmas movies on Hulu, there are some great options to add to your must-watch list of Christmas movies.
If you don't have a Hulu subscription, don't worry! Sign up here: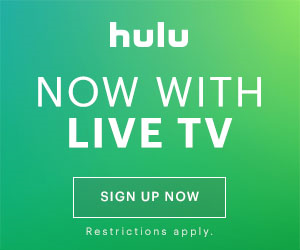 Get 1 month free of HULU or get 7 days free HULU with Live TV.
New Christmas Movies on Hulu (2020)
Here are new Christmas movies added to Hulu in November 2020:
November 1
A Christmas Solo (2017)
A Nanny For Christmas (2010)
Christmas in Compton (2012)
Christmas in Vermont (2016)
Christmas on Holly Lane (2018)
The Christmas Tale (2005)
The Dog Who Saved Christmas (2009)
Once Upon a Time at Christmas (2017)
November 12
Man who Invented Christmas (2017)
NOV. 15
12 Pups of Christmas (2019)
A Christmas Movie Christmas (2019)
Christmas Crush (2019)
Christmas Movies on Hulu

Christmas Perfection
Ice Age: A Mammoth Christmas
The Heart of Christmas
A Cinderella Christmas
Naughty & Nice
So This is Christmas
A Christmas Carol
A Magic Christmas
The Christmas Calendar
Curious George: A Very Monkey Christmas
Christmas with the Andersons
Second Chance Christmas
The Spirit of Christmas
Girlfriends of Christmas Past
Back to Christmas
A Dogwalker's Christmas Tale
Married by Christmas
Eve's Christmas
His and Her Christmas
The Truth About Christmas
Barbie in a Christmas Carol
Holly's Holiday
Christmas Belle
12 Dog Days Till Christmas
Barbie: A Perfect Christmas
A Puppy for Christmas
Rare Exports: A Christmas Tale
The Swan Princess Christmas
The March Sisters at Christmas
A Christmas Kiss II
My Little Pony: A Very Minty Christmas
Pixi Saves Christmas
Every Other Holiday
***
Hulu with Live TV – Hulu's traditional on-demand streaming service with the bonus of live TV channels. Watch your favorite live sports, news, entertainment, and more. Plus, get unlimited access to the entire Hulu streaming library
Hulu On Demand – Enjoy unlimited access to the Hulu streaming library including full seasons of exclusive series, current episodes, classic favorites, Hulu Originals, hit movies, kids shows, and tons more with no commercial interruptions.
PREMIUM CHANNELS ON HULU
Enjoy one week free, then get Cinemax for $9.99/month in addition to your Hulu plan. Add Cinemax to your Hulu plan to watch hit movies, Cinemax original series, hours of exclusive clips, and more. Plus, with your Hulu plan enjoy full access to the entire Hulu streaming library.
Get SHOWTIME as a Premium Add-on for $8.99/month with your Hulu subscription. New Hulu subscribers can add SHOWTIME when you sign-up online or through the Hulu app on select devices. Current Hulu subscribers can add SHOWTIME through your account settings by selecting "Manage Premium Add-ons" on select devices.
MORE CHRISTMAS MOVIES:
HAVE YOU SEEN ANY OF THESE CHRISTMAS MOVIES ON HULU?
Latest posts by Best Movies Right Now
(see all)