Here's the complete library of Nicholas Sparks Movies on Hulu available to stream.
Nicholas Sparks Books That Became Movies
Nicholas Charles Sparks is an American novelist, screenwriter, and philanthropist. He has published twenty-one novels and two non-fiction books, all of which have been New York Times bestsellers. Eleven of these books have been translated into movies.
There are about 120 romantic movies on Hulu between their Romance, Romantic Comedy, Romantic Drama, Indie, Classics, and Popular sub-genres.
Hulu makes it really easy to find movies by genre. There are so many to choose from including action, adventure, anime, Black stories, classics, comedy and more.
Once you click on the romance movies genre, you are presented with a selection of titles picked "for you."
You can even see all movies, included within the romantic genre, including all sub-genres, sorted alphabetically.
What Nicholas Sparks movies are on Hulu?
As of today, there are no Nicholas Sparks movies on Hulu. However, more titles could be added, at any time. Be sure to check back on this post and the list of what's new on Hulu each month.
But, don't walk away disappointed. There are still many options! In this post, you will learn how to:
With a Hulu with Live TV subscription, you can watch these titles. Don't have this subscription? Get 7 days free HULU with Live TV. Sign up here: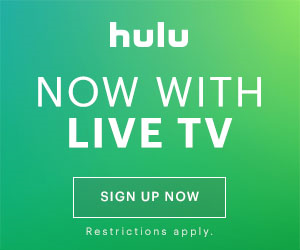 Nicholas Sparks Movies on Hulu (with Live TV)
If you have the Hulu with Live TV subscription, you can watch these movies:
Ronnie Miller, a rebellious former piano prodigy, tries to make the best of spending the summer in Georgia with her estranged father. | Stream on Hulu
Why is Last Song the only Nicholas Sparks movie on Hulu?
According to Fortune:
Hulu's complicated ownership structure has been simplified greatly, and it is now controlled by Disney, which secured a 67% majority stake.
Wikipedia states:
The Last Song began when Disney executive Jason Reed met with Miley Cyrus to discuss her future career plans. At the time, Cyrus had been known mainly for starring as a pop star on Disney Channel's Hannah Montana, a children's television series that had expanded into a globally successful media franchise. As the series neared its end, Disney hoped to create a star vehicle to help Cyrus break out of the pop persona she had developed through the franchise and to introduce Cyrus to older audiences.
If you love all things Nicholas Sparks, join Audible Plus to get access to great titles like this:
More Nicholas Sparks Movies:
If you have a Netflix subscription, check these out:
If you like these movies, you'll want to check out The Best Movies Set in the Outer Banks, NC.
If you don't have a Netflix subscription, be sure to check out this list of 30+ free streaming sites (including many free trials).
Latest posts by Best Movies Right Now
(see all)