These Black Christmas movies on Hulu are on my favorite list of Christmas movies because they are great to watch during the holidays or Christmas Break. These titles feature family-friendly, romantic, and comedic African-American storylines.
These Black Christmas movies feature some of my favorite Black actors including Danny Glover, Mo'Nique, Tyler Perry, Keith David, Anna Maria Horsford, Tika Sumpter, Keisha Knight-Pulliam, and more.
Black Christmas movies on Hulu
As of today, there are three movies available. However, more titles should be added, as we get closer to Christmas. Be sure to check back on this post and the list of what's new on Hulu each month.
London Mitchell's Christmas
London Mitchell who is known as Scrooge has previously lived an unscrupulous lifestyle, by divorcing his wife, barely seeing his children, and dumping a woman a month before Christmas to be with somebody else. | Stream on Hulu
Christmas on Holly Lane
Life-long best friends Sarah, Cat, and Riley reunite in Sarah's childhood home to cook up some Christmas magic and save the holidays for their families.
With each friend at a different crossroads, they will all have to come together to rediscover the Christmas magic that can only happen in the house on Holly Lane.| Stream on Hulu
An encounter with a Santa results in a drastic change. | Stream on Hulu
With a Hulu with Live TV subscription, you can watch these additional titles, too. Don't have this subscription?
Get 7 days free HULU with Live TV.
Sign up here: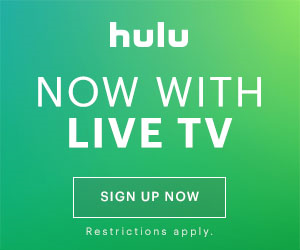 Other Black Christmas Movies
Almost Christmas
Amazon Prime Video (Video on Demand)
Kimberly Elise, Danny Glover, John Michael Higgins (Actors)
Walter Meyer (Danny Glover) is a retired mechanic who lost the love of his life one year earlier. Now that the holiday season is here, he invites daughters Rachel (Gabrielle Union) and Cheryl (Kimberly Elise) and sons Christian (Romany Malco) and Evan (Jessie T. Usher) to his house for a traditional celebration.
Madea (Tyler Perry) accompanies her niece, Eileen (Anna Maria Horsford), to the small town of Buck Tussel to pay a surprise visit to Eileen's daughter, Lacey (Tika Sumpter), who has refused to come home for Christmas.
One Crazy Christmas
Amazon Prime Video (Video on Demand)
Sean Blakemore, Terri Abney, Aleeah Rogers (Actors)
A successful attorney must juggle her family and guests during a hilarious Christmas dinner when her daughter surprisingly brings home a new fiancé, a man with whom she'd had a one-night stand.
Two weeks before Christmas, Rebecca Miller returns home to Tennessee to take care of her niece and nephew and ends up reconnecting with her childhood best friend.
If you're looking for more Christmas movies featuring Black actors, you'll want to check these out, too:
More Christmas Movies
Latest posts by Best Movies Right Now
(see all)