Looking for Halloween Movies? I've got you covered! Does your family watch Halloween movies as part of its Halloween traditions? This list of Halloween movies will keep you and your family entertained all night long!
Break out the popcorn, turn down the lights, and grab your blanket
. I've compiled a list of some of my favorite Halloween movies.
I usually take my daughter, who is eight this year, out trick-or-treating, while the hubby will be home to give out candy.
My 15-year-old hasn't told me what his plans are. Not sure if it will be a regular night for him or if has plans to go to a Halloween party or something with his friends.
Depending on how early we come back home, we might end our night with a family favorite Halloween movie
!
Is your pick on the list?
Halloween Movies
To ensure that there's something for everyone on the list, I've divided the list of Halloween movies into categories.
Between the character transformations and the horrific scenes, the scariest Halloween movies will have you screaming.
These family-friendly Halloween movies are great to watch before, during, or after Halloween with the whole family.

If you don't have a Hulu subscription, don't worry! Sign up here: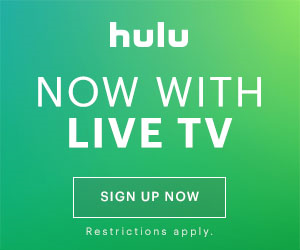 Get 1 month free of HULU
or
get 7 days free HULU WITH LIVE TV
.
If you are looking for some Halloween movies on Hulu, there are some great options.

So many families have Netflix subscriptions these days. You can use them for educational purposes or pick one for family movie night.
You'll enjoy these Halloween movies on Netflix if the kids are out and about and you're looking for a fun way to snuggle up with your honey.

These Halloween movies on Netflix for kids at home. Check out one of my G, Y, Y-7, or PG-13 picks (depending on your kids' ages and your discretion).

During this three-day celebration of the Day of the Dead, you can learn about this Mexican holiday celebrated by people of Mexican heritage and be entertained.

These horror movies on Netflix will keep you on the edge of your seat.

When people refer to nail-biting movies, they usually mean thrillers. These are movies with exciting plots, typically involving crime or espionage.
Even the scariest movie beasts who are destructive can be fun to watch, even if it's not Halloween.
These PG-13 Halloween movies are perfect for tweens, the kids who don't want to watch the baby movies but they aren't old enough to watch adult movies.
More Halloween Posts
Looking for Fun Halloween Ideas? My friend Corinne has you covered!
I love these tips to enjoy Halloween without stress.
Don't forget to capture the night's fun with a little help from these Outdoor Fall photography ideas for kids.
Latest posts by Best Movies Right Now
(see all)